I know that it is far past time to update everyone on Spike's progress but that progress has been so fast that it's tough to keep up with him myself! As you will see in the following photo collection, the kid is often just a blur.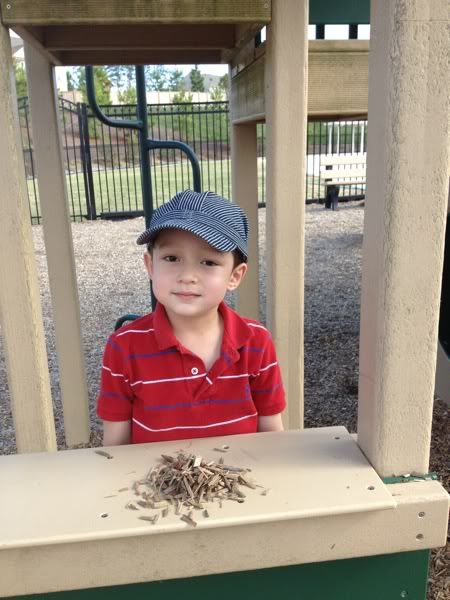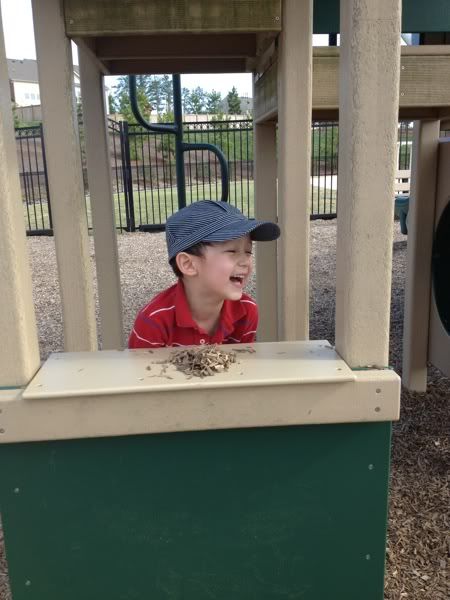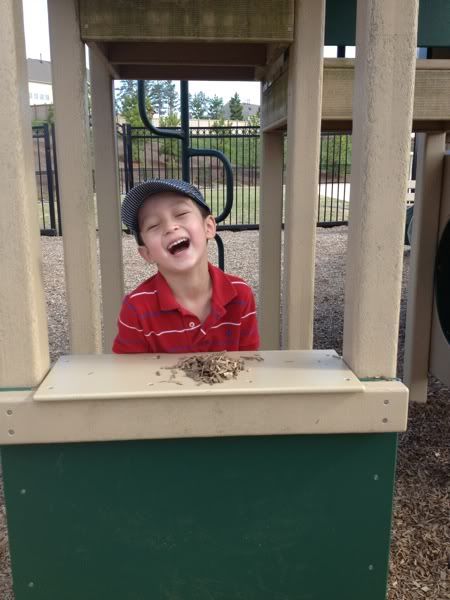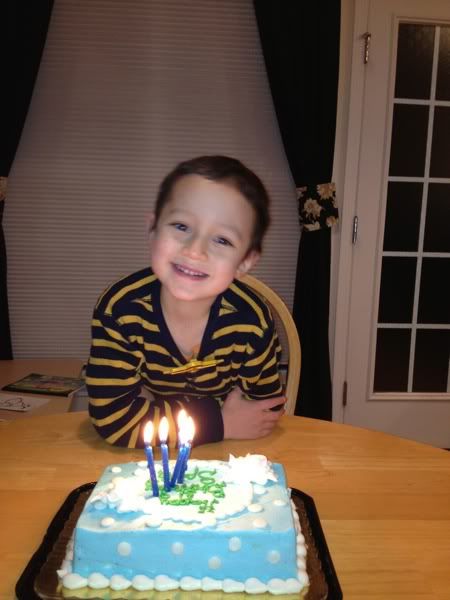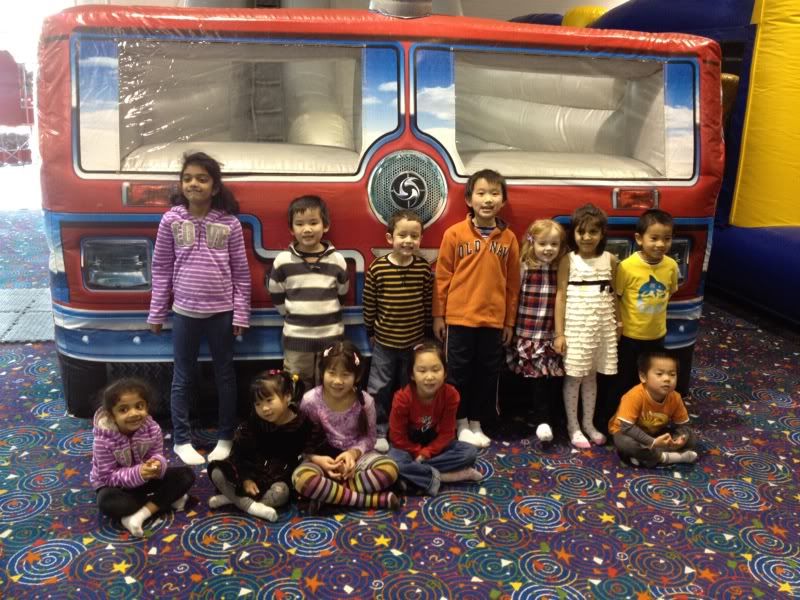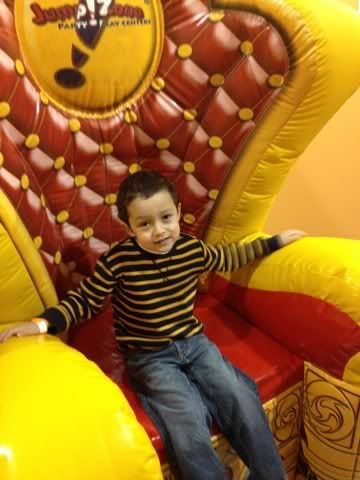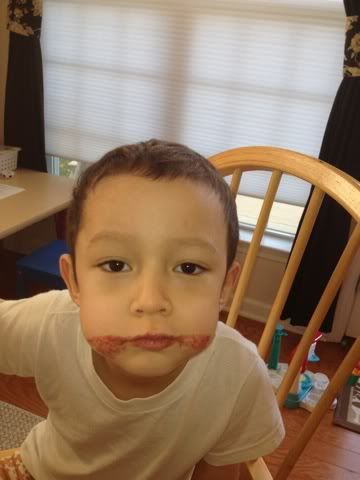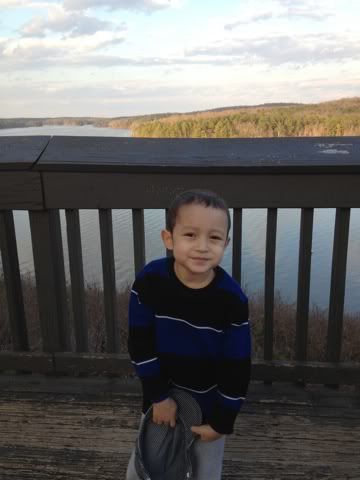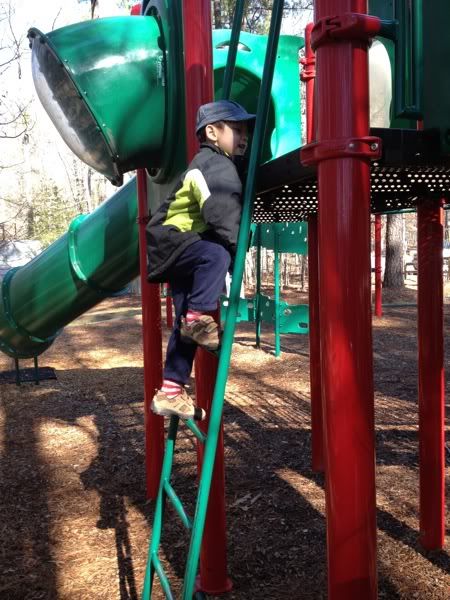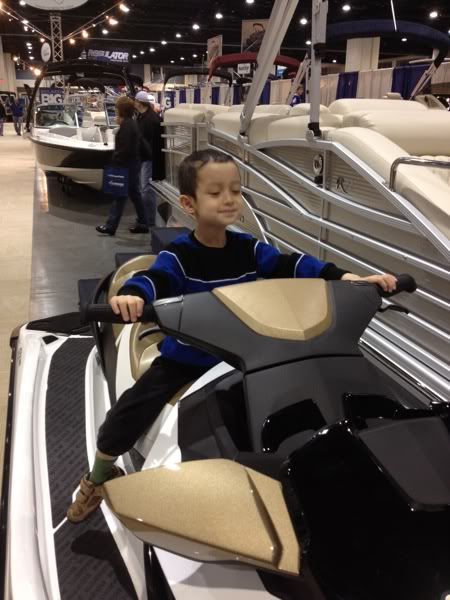 What appears to be simply an album of a normal kid's life is, to me, a record of extraordinary recovery. Every picture above highlights a milestone on Spike's ever accelerating forward path. Eating normal food, rough-housing with kids, climbing steps, scaling ladders (!), spending so much time outdoors - these are the things kids do. I just never expected to see Spike do any of them. Now, he does all of them and so much more.
Spike is back in preschool and loving it. He finally has the attention span to sit with me for long books. He can, in his own way, write his name. His imagination is wild and incredibly detailed. His energy level is through the roof.
That's not to say that Spike is all the way back on track with his peers. The heavy doses of medication that he is on lead to a special kind of hyperactivity. He is not out of control and running around. Rather, his attention drifts if he does not intentionally focus. When he does concentrate, he can do pretty much anything but, unlike most kids, he first must decide to block out everything else and consciously focus on the task at hand.
His gross motor skills have recovered for the most part. He can climb, run and throw although he shows a certain lack of coordination in many activities. Nonetheless, he somehow accomplishes the task at hand. For instance, he'll skip or canter when he runs but he gets to the finish line nearly as fast as if he were full out sprinting. His throws look odd, but he hits the mark with good force (which puts him ahead of his Dad who just looks funny when he throws and fails to hit anything!)
Fine motor skills are still a work in progress although, again, he can get the job done with extra effort. He can now reliably hold a pencil, feed himself just about anything and pick up small things with no problems. He may not be in line with his peers on each of these activities but, and this is important, he can beat the pants off any of them when it comes to video games. That's indicative of the different developmental paths he and his friends have taken. During the crucial fourth year of childhood development, his friends sat in daycare and preschool all day and learned to write and color and put together puzzles. Spike spent a large part of the year hospitalized and having 50 or more seizures a day. His iPad was his main distraction and he has become an expert on it. You would get dizzy watching him move the iPad around as he plays games yet he continually scores high on the games even though they require precise timing and finger motion.
Fortunately, I see progress every day as we work with him on catching up to his peers on all the other skills. He is engaged in learning, he wants to show off what he can do and he takes great pride in every accomplishment.
The doctors have told us to push him and not let him get away with behavioral lapses or intellectual laziness. Of course it is tempting to just sit back and enjoy all of the natural progress and blame any slowness on the drugs. However, it turns out they are making a different point entirely. This isn't about normal development. After all, he had a large part of his brain removed. Right now, his neural pathways are reconnecting to compensate for the loss (ah, to be young and capable of that!). He only gets one chance to optimize those connections and that chance is RIGHT NOW. Pushing his development apparently helps make stronger and more efficient connections that will serve him well the rest of his life. That amps up the purpose of story time a bit!
His doctors and pre-school teachers have also suggested that we have him tested to see if he is ready for kindergarten in the fall. He has no cognitive issues (ask him to explain the difference between a CAT scan and an MRI and he'll teach you a thing or two!) but his fine motor skills still need work and those skills are important to fundamental tasks such as writing and drawing. Personally, I think we can get him ready but he will go in for professional evaluation in a few weeks. Of course there is also a growing movement to hold kids back a year so that they are the older kids in a particular grade and thus have some "advantage" over the other kids. Personally, I don't buy into that (and it only works if everyone doesn't do the same thing) and I will not agree to hold him back for that reason. On the other hand, if his skills need work so that he is not frustrated in school, I will definitely find another very good program to put him in and either delay kindergarten by a year or skip it entirely if his development leaps ahead during the next year.
Yesterday, Spike returned to Duke Hospital for a follow-up EEG. Apparently this one will be used as the post-surgical baseline for future comparisons. That means that we should not worry much about the particular reading - although a nice, normal tracing would be fantastic (and unlikely given the surgery). Next week, we will meet with his neurologist to go over the results. Spike was, as usual, a model patient for the test. He never complained, he was patient, he was polite and he even fell asleep when they asked him to without the need for any sedatives.
Spike is about to experience another life changing experience. He's moving to the Big Apple! After years of resisting professional opportunities in New York, I finally threw in the towel and accepted a full time position with a major Wall Street firm. I certainly enjoyed working on my own for the past six months but access to quality health insurance simply became too important an issue. I start work at the end of March and Spike will hopefully be up there by late spring. Fortunately (and unbelievably), I found a nice place that is only 20 minutes away from the office (by water taxi - even better!) so I will have lots of time to spend with Spike.
After reading through everything above (I thought this was supposed to be a simple photo essay!), I realized that I left out a very important description of Spike. He is happy. All of the time. He understands what happened to him, he knows that he has to try harder than usual on some things, he feels the effects of the drugs but he is just plain happy with life.
I would like to end on that note and perhaps I should but I cannot. I have very sad news to report regarding another child. Florence McDow is a little angel who lost her earthly battle last week. Sweet Florence fought most of her life against every imaginable condition. Every time she would rally and seemingly conquer one ailment, another took its place. In the end, it was just too much for the little girl. I used to work with Florence's mother, an angel in her own right. When she first heard that Spike was sick, she dropped everything and rushed to the hospital to be with us. She provided comfort, understanding, knowledge and advice that proved invaluable throughout Spike's illness. Our thoughts are forever with the McDow family. You can read about Florence at http://cotaforflorencem.com/
Thank you for following Spike's adventure.